THANK YOU PORTLAND FOR NAMING US YOUR 3RD FAVORITE FOOD CART IN THE CITY!!!
THERE ARE SO MANY MORE GREAT THINGS TO COME AND WE CAN'T WAIT FOR YOU TO SEE THE REST OF OUR VISION COME TO LIFE!!!
  "We're Raising The Salad Bar"
With the exception of our croutons, pita chips, wraps, breadsticks and vegan chicken our menu is               

100%

Gluten-Free!
Introducing Double Punch Mondays and Gluten Free Fridays!!! Come Monday don't forget your loyalty cards because we're giving you 2X the punches! On Friday you can swap out your salad's crunch with our roasted garlic black pepper almonds for FREE!
CALL IN YOUR ORDER – 971.533.1344
2231 NE Alberta Street, Portland, OR 97211
The 23rd and Alberta Food Cart pod has vast amenities including a large enclosed heated seating area, live music (weather permitting Sunday afternoon), indoor bathrooms, free wi-fi and a diverse selection of great eats including yours truly, The Cheese Plate, Uncle Tsang's Chinese Kitchen, a wide selection of fresh flowing beer and cider on tap from The Hoppy Camper, and be sure to stop by The Sweet Shop, our very own dessert cart.
Facebook.com/GardenMonsters       Twitter.com/GardenMonsters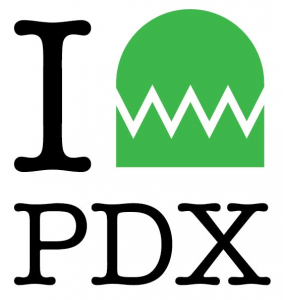 Mon – Wed  11am – 8pm, Thu – Sat 11am – 9pm, Sun 11:00am – 7pm
We accept all major credit cards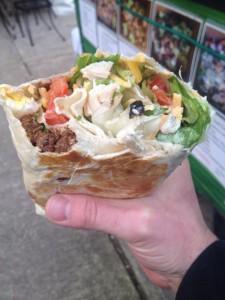 Try our newest salad creation The King of Clubs
Romaine & Iceberg Lettuce
Diced Roma Tomatoes
Sliced Black Olives
Chopped Boiled Egg
Tillamook Cheddar Cheese
Garlic Croutons
Served in a Monster Wrap or tossed to perfection with a light drizzle of our homemade honey mustard dressing. We've paired this with bacon chunks and your choice of roasted turkey served cold or chicken hot off the grill. Pick one up today with meat for $9 or without for only $6