CALL IN YOUR ORDER

ALBERTA – 971.533.1344
DIVISION – 503.688.8500
THANK YOU PORTLAND FOR VOTING US IN YOUR TOP 3 FAVORITE FOOD CARTS!!!
With the exception of our croutons, pita chips, wraps, & breadsticks our menu is

100%

Gluten-Free!
Introducing Gluten Free Fridays. Every Friday you're welcome swap out your salad's crunch with our roasted garlic black pepper almonds for FREE
The 23rd & Alberta Food Cart Lot — 2231 NE Alberta Street, Portland, OR 97211                                                                                                 Mon – Fri  11am – 3pm, Sat 11:30am-8pm, Sun 11:30am – 7pm

The 23rd and Alberta Food Cart pod has vast amenities including a large enclosed heated seating area and an indoor bathroom we share with Townshend's Tea next door. Enjoy free wi-fi and weekly live music while dining over a diverse selection of great eats including yours truly, The Cheese Plate, & Uncle Tsang's Chinese Kitchen. Feast your eyes on a fine selection of craft beer and cider on tap from The Hoppy Camper and be sure to stop by The Sweet Shop, our very own dessert cart.
Tidbit Food Farm & Garden — SE 28th Place & Division Street, Portland, OR 97202                                                                                           Mon. – Wed. 11am-3pm, 5pm-8pm,, Thurs. & Fri., 11am-3pm, 5pm-9pm Sat. 11:30am-9pm, Sun. 11:30am – 7pm

"Beyond the food, Tidbit is downright extravagant by cart standards. Inside, you'll find a fire pit, live music, beer garden, farmer's market booth, and an entire non-edible category of cart with clothes, flowers, and tchotchkes.
- Portland Monthly Magazine -
Facebook.com/GardenMonsters       Twitter.com/GardenMonsters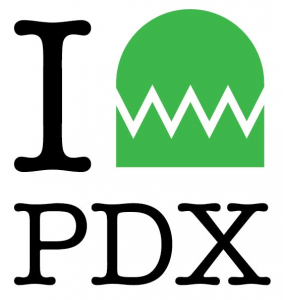 We accept all major credit cards